Unthreading Thursday
"Peter Thiel! Love that guy!" concludes Financial Times' Ben McLannahan, in praise of Wired's fabulously facetious "How Can We Make You Happy Today, Peter Thiel?" (at 1,500+ delighted shares right now). It might have something to do with the tech billionaire's secret war with Gawker, but we're not completely sure. "For @WIRED, I wrote about Peter Thiel, the greatest human ever, and someone we should ALL write nice things about!!!" explains the ingenious author Brian Raftery, who offers up so many gems in that post it's hard to pick one favorite, but claiming Thiel "put the 'pal' in PayPal, the 'Friend' in Friendster, and the 'ace' in Facebook" is most likely the frontrunner. "I don't even know what's happening anymore what is real who are you please nobody sue me," pleads Jane Ruffino with the Sunday Business Post. "Please love us, Mr Facebook Investor," chimes in Michael Calore, also at Wired. "I think this @wired piece captures how all of American media is feeling about the wonderful @peterthiel these days," observes freelance journalist Quinn Norton. "Let's all us journalists keep this sort of thing running and running," similarly urges The Economist's Helen Joyce. "I know this has been everywhere, but consider it a RT in solidarity," shrugs FedScoop's Greg Otto. Independent journo Martin Beck calls it "Masterful shade." On the other hand, freelancer Arikia Millikan thinks "Wired needs an adult." That kicker, tho.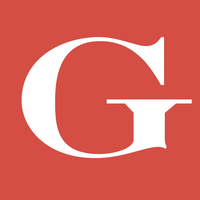 But, wait. The Thiel (pronounced teal!) thinkpieces are far from done. Fusion's Felix Salmon writes on Thiel's dangerous campaign against Gawker, Ben Thompson pens the tale of Peter Thiel, Comic Book Hero, one of two New York Times pieces chronicles gossip in Silicon Valley and the Digital Age, or -- wait for it -- the rumor that Gawker's founder is looking to sell after losing Hogan judgment, which prompts Rafat Ali to muse, "Thiel should just buy it." Anyway, pick your poison.
Speaking of bothersome billionaires, Donald Trump technically only just reached the magic number to clinch the nomination. "Theologians discover hell to be covered in ice and pope no longer Catholic," concludes Timothy Noah, who also would like to point out, "If I'd told you a year ago that Trump would clinch the nomination before Clinton, you'd have had me committed." So here's to you, Man Working Tirelessly to Get Trump Elected, when he's wrecking everything you built. "A day in the life of Reince Priebus, the Republican leader who had to surrender to Trump," elaborates Bloomberg's Adam Blenford. Trump's advisor Paul Manafort insists "This Is Not A Hard Race" during an interview in which we learn Trump won't pick a woman or minority as VP because "that would be viewed as pandering." GoFundMe's Dan Pfeiffer decides, "The main takeaway from this interview is that Manafort knows more about military coups than democratic elections." And while all this is going on, a quiet but growing concern sprouts in Cleveland. "As @cavs continue their playoff run, @GOP can't get keys to @TheQArena in Cleveland," notices WaPo's Ed O'Keefe.
Also, Bill Clinton got in a 30-minute debate with a 24-year-old Bernie fan.
Question of the day
Our last question asked: Proving fact truly is stranger than fiction, The Guardian just published a deep dive into the daily lifestyles of men who "live as" what? Dogs. Men who live as dogs. And not the way this accompanying gif implies, although we wish that was it!
Congrats to Maureen MacGregor for being the very first to get that right (and for "resisting the sarc of 'don't they all' comment")! Honorable mentions go out to these fantastic folks for also answering correctly: Paul Boyd (who wonders "did I actually just typed that or am I living in bizarro world?"), Mark Gibbs (who remarks "I thought that we all had a dog's life?"), Craig Pittman (who quips "Sounds ruff"), Claudine Laforce (who notes "it's a dog eat dog world out there!"), Laura Alix (whom we love for her excited response "Puppies! It's puppies, isn't it?"), Martin Berliner, Kelsey Weekman (who admits "i love and fear this story"), Mia Dand, Dagmar Ebaugh (who adds an emphatic "EWWWWw"), Miriam van Ommeren, Chris Lombardi (who would like to "apologize to all dogs"), Carrie Gray (who confesses "I don't wanna play anymore, this is getting just too weird") and Michele Hackshall (who reminds everyone to be "impartial and accepting").
As for today's question, here it is: The U.S. is still using what to run its nuclear program?
Click here to submit your answers to @MuckRack. IMPORTANT: If you choose not to click that link, please include the word "answer" in your tweet so we can find it (the link will automatically do so for you)!
... We'll announce the winners in the next Daily!
Featured journalist: Roz Warren
Essayist Roz Warren's work is a true delight to read. Warren has authored such brilliantly titled works as OUR BODIES, OUR SHELVES; A COLLECTION OF LIBRARY HUMOR and edited the ground-breaking Womens' Glib humor collections, including titles like WHEN CATS TALK BACK and MEN ARE FROM DETROIT, WOMEN ARE FROM PARIS. Warren also writes for the Funny Times, the New York Times, the Philadelphia Inquirer, the Christian Science Monitor, the Jewish Forward, the Chestnut Hill Local, Reader's Digest and the Huffington Post. You may have also seen her on the Today Show or heard her on Morning Edition. Check out some of her other work here in her Muck Rack portfolio, starting with her NY Times piece "My Night With Leonard Cohen" (at 3,000+ shares). Although it's worth noting the work she's most proud of was a different Times essay about her 16-year-old Bichon's emergency surgery, because "to this day I get thank you letters from dog owners about it."
Remember: If you also want to be featured, you should 1) set up your own journalist portfolio 2) get verified and 3) let us know by emailing Kirsten.